Local. Family Owned. Trusted.
Soffit and Fascia Lemont, IL
Up to $100 Off For First Time Customers
Top-Rated Soffit and Fascia Services in Lemont
At Elite Gutters, the customer always comes first.
The professional team from Elite Gutters is pleased to offer reliable soffit and fascia Lemont services to all property owners in the area. These surfaces on your home or commercial building help protect your building supplies and enhance the structure of your place, too. It is important that your soffit and fascia boards remain in top condition so they work properly and look appealing, too. When you are looking for help with your soffit and fascia repair Lemont, IL, services or soffit and fascia installation in Lemont, IL, services, then please reach out to the experienced team from Elite Gutters. We are happy to help you any time of the year!
The soffit structures on your home or commercial building are visible from the ground. They attach to the outside walls of your place, and they run perpendicular to the fascia boards. The gutters on your building are connected to the fascia. As you may guess, if your soffit or fascia Lemont structures are bent, warped, cracked, or damaged in some way, then you may need a gutter repair service as well.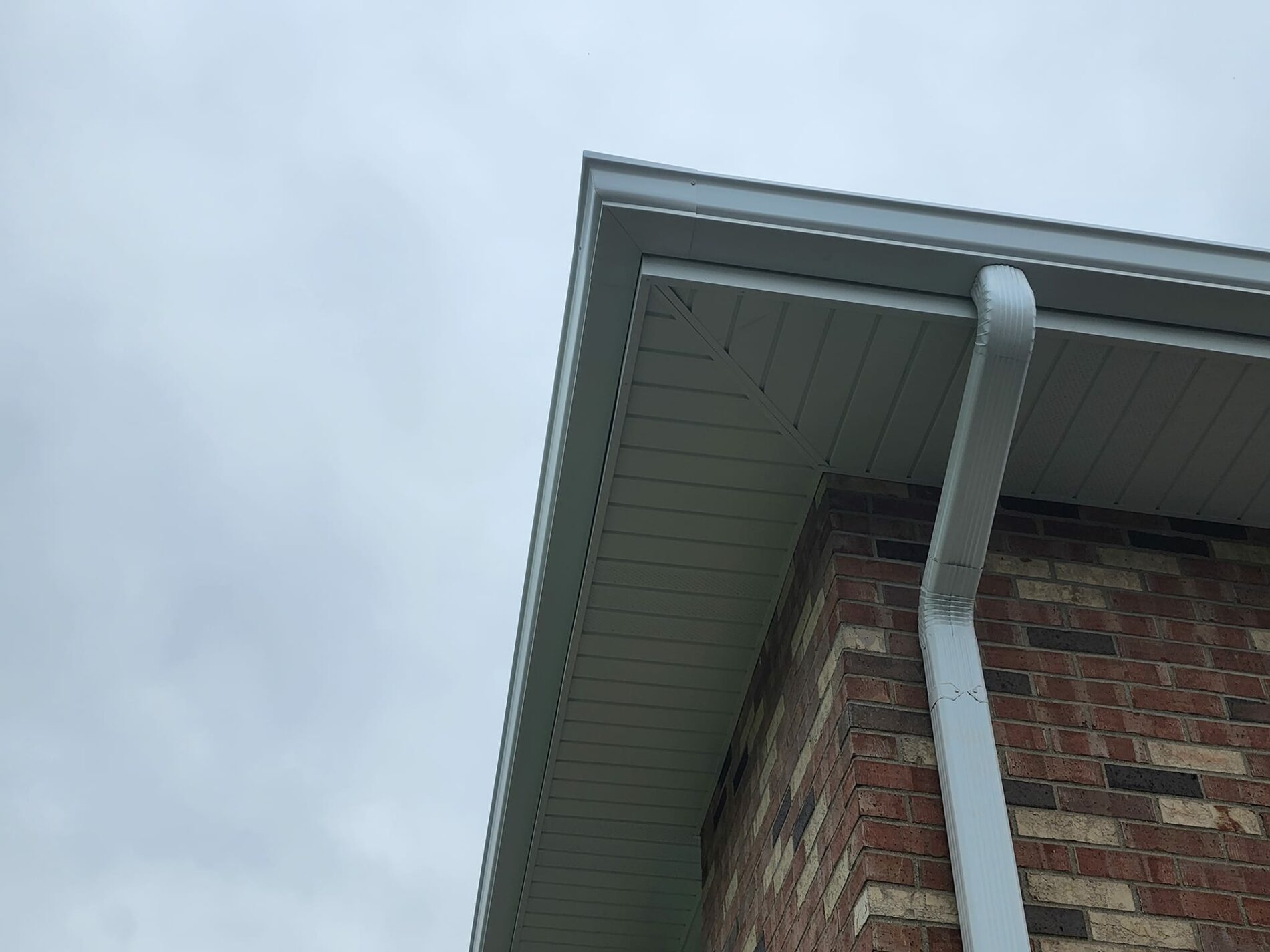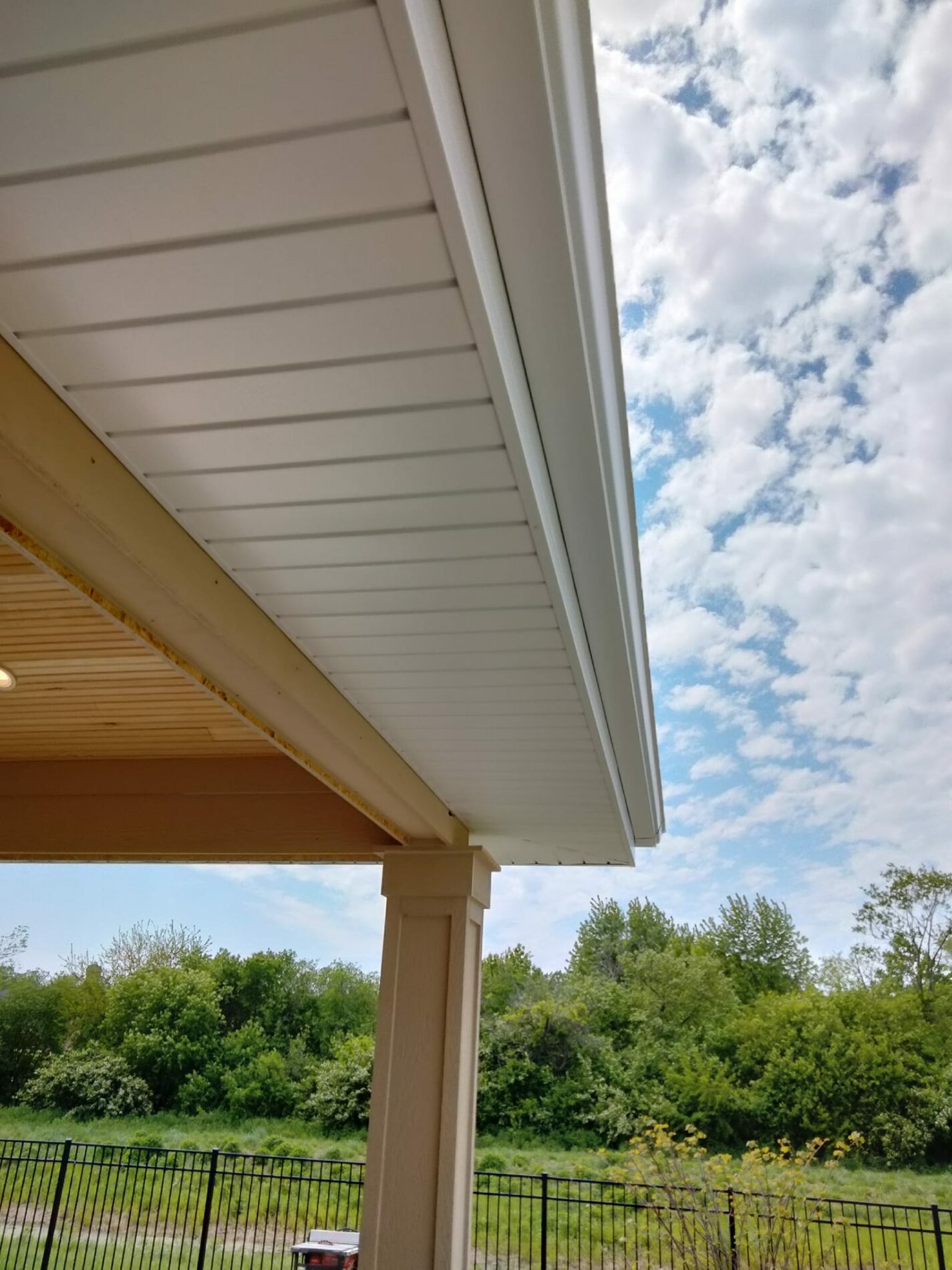 Searching for Lemont Soffit and Fascia Installation Near Me?
Gutters protect your building from receiving water damage, and when the gutters are negatively affected, then your home or business may be susceptible to receiving water damage. All of the structures are intertwined; therefore, it is important to ensure they are all functioning properly in order to provide the most protection for your property.
Our dedicated and knowledgeable professionals understand the nuances involved in soffit and fascia Lemont structures. We have the tools, equipment, and training to ensure your home or business is protected and that the soffit and fascia are both in good condition. Whether you need these areas of your home repaired, replaced, or newly installed, we can take care of the work for you. Our goal is to be your all-inclusive soffit, fascia, gutter, and downspout company. 
Expert Soffit and Fascia Repair Lemont, IL Residents Trust
Sometimes the weather we experience in Lemont can be challenging for the building supplies in the region. We want to help our neighbors prepare for bad weather and ensure your home or business is fully protected. Lemont is home to approximately 18,000 residents, and many more people visit the area throughout the year. This thriving suburb of Chicago is well-known for being a wonderful place to live in or visit. Located along the banks of the Des Plains River, the community offers scenic views, local parks to explore, outdoor recreational activities, plenty of restaurants, and family-friendly entertainment venues, too. 
If you live in the area and you have been searching for professional soffit and fascia repair in Lemont, IL, then please remember our well-established company, Elite Gutters. We are a fully licensed and insured company, and our team takes pride in the work we do for our customers. We know that your home or business is a significant investment for you. Our goal is to earn your trust and loyalty with our reliable services, attentive workmanship, and excellent results.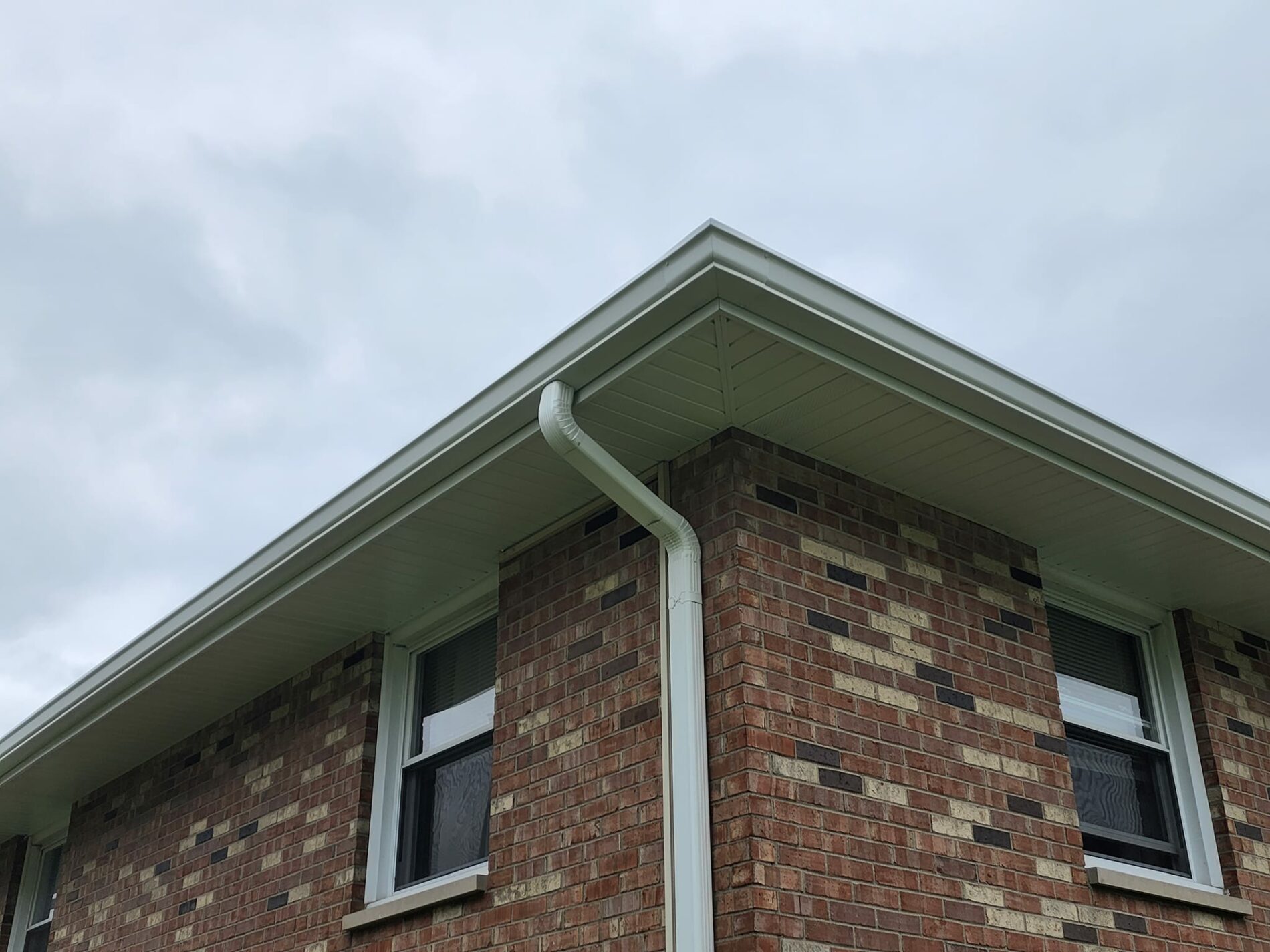 Soffit and Fascia Done Right
We want to earn your business and turn you into a long-term customer.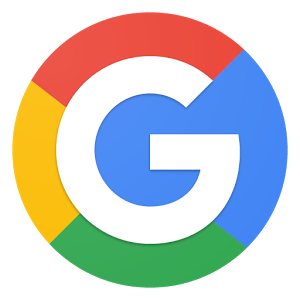 I called Scott after an ice dam caused my roof to start leaking. He came out the same day and gave me a quote and said his crew could come back the following morning. They did an awesome job! Quick, efficient and a fair price. I will be telling my friends and family about Scott and Elite Gutters! Thanks again!!
Colleen Nolan.
Google Review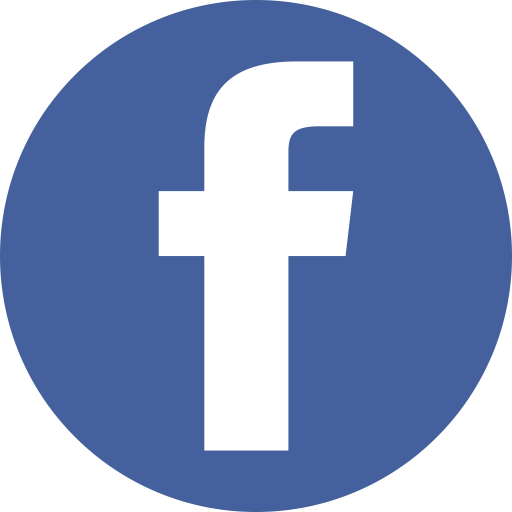 Great job on checking, cleaning and small repairs on my gutters! Professional and dependable work done by Josh. I highly recommend Lockport cleanup!
Geri Cyman Rey .
Facebook Review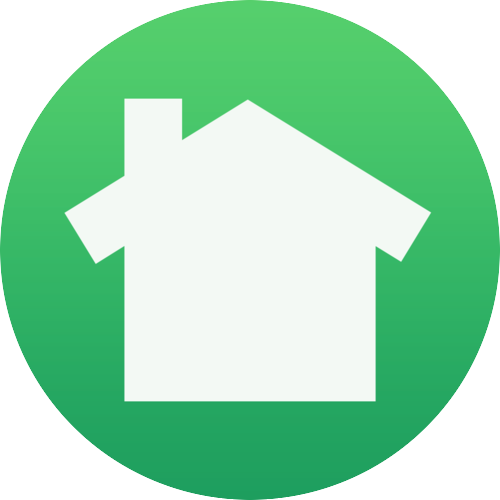 Will recommend them to family, friends and neighbors. Found them on google on a whim and gave Scott a call. Two days later, we had brand new gutters at a reasonable price! Workers were kind and did a great job cleaning up. Couldn't have asked for an easier experience.
McKenzie Kuhn
Nextdoor Review
Call Today for Soffit and Fascia Installation & Repair in Lemont, IL!
If you would like to learn more about the soffit and fascia installation in Lemont, IL services we provide, then please reach out to a representative from Elite Gutters today. We are glad to answer any questions for you or provide you with a free estimate for a potential project. Our crew looks forward to speaking with you anytime!